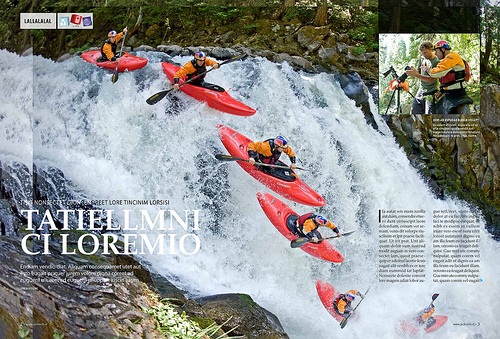 Behind the Scenes Article in Jack Magazine: Italy
This is something that I've been working on for the past couple of months, and alas, now I can finally talk about. I went to my mailbox yesterday and opened it to find a box full of the newest Jack Magazine from Italy.
After my 3D Kayak shoot with Tao Berman last summer for Red Bull, I was contacted by the editors of Jack. They wanted to run an article on the technology and behind the scenes details of the shoot.
Jack Magazine is Italy's largest popular technology magazine. (Think Maxim blended with Popular Mechanics). And while I might not be able to read Italian, I'm super stoked on the tremendous exposure from this. If you'd like to read the general logistics of the article, visist the write up on the Red Bull Illume website
HERE
.
(Cover of Jack Magazine that the article appears in)
Thanks to everyone at Jack Magazine and Red Bull for working with me on this. I'm tremendously honored.