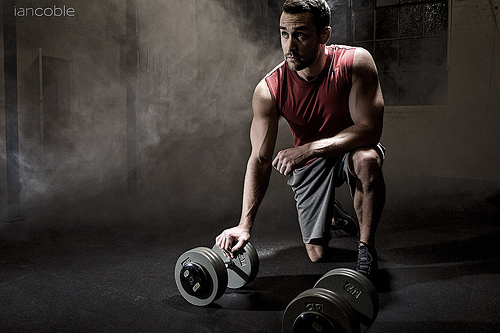 Fitness/ Workout Shoot
I did a personal shoot the middle of last month and I just got done retouching everything. I'd been wanting to shoot some edgy fitness imagery for my portfolio, so I called up two models I've worked with in the past and they were stoked to lend a hand. Really happy with the diversity of images we were able to shoot. A big thanks to Rachel Elizabeth and Stuart… you guys kick ass!
You can check out my portfolio website to see some of my favorites from this shoot, but I wanted to post a handful of the others I'm really digging that just couldn't fit on the main site.
(Behind the scenes of the lighting for the image below)
Hope you all like how everything turned out.