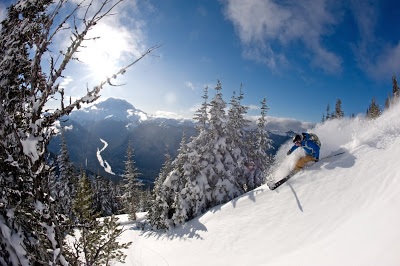 Fundraiser for Northwest Avalanche Center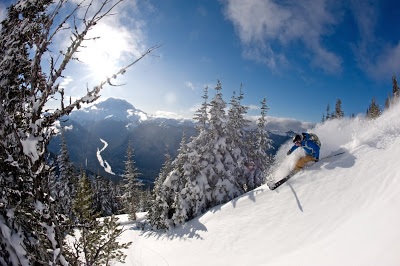 It may be old news, but I still thought this worth mentioning in a post. Two weekends ago (January 23rd), I got to help participate in a charity fundraiser for the
Northwest Avalanche Center (NWAC)
.
For anyone note familiar with NWAC, they are an organization that helps promote backcountry safety in Washington and Oregon through education of avalanches and adverse weather. I've used NWAC as a valuable tool for years in helping forecast weather for planning shoots. Additionally, I turn to their avalanche forecast every time I go skiing in the Cascades, to ensure that I know what's going on in the snowpack.
So, when the opportunity came along to help raise money for the NWAC, I jumped at it. With the help of
Crystal Mountain
, we put on a slideshow of my photos and followed it up with a showing of the newest Warren Miller movie, Dynasty (part of which was filmed at Crystal last year). The event was further helped by donations from Helly Hansen, Ride Snowboards, K2, Smith and a handful of other companies. A huge thanks to all of them.
All in all, the event was a huge success and we were able to raise some much needed funding for NWAC. I hope to continue working on projects like this, where I can try and give a little back to the industry that has given me so much.