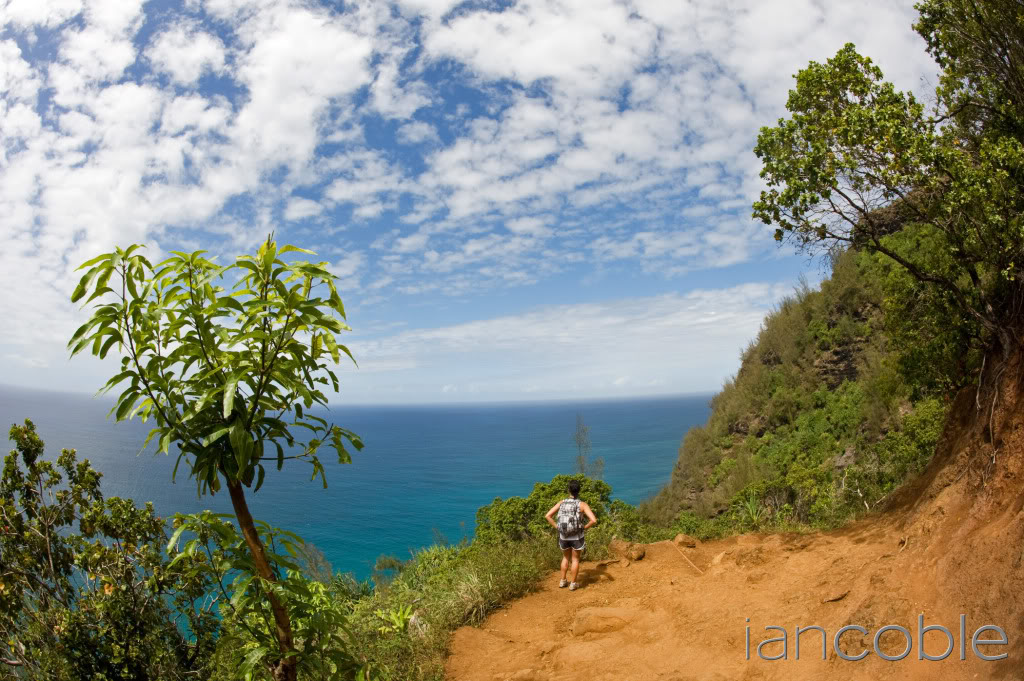 Hawaii
So, after a little bit of time spent catching up on work, I thought I'd post a handful of my favorite images from my recent trip in Kauai. Bear in mind, this was not a work trip… by any stretch of the imagination. This trip was all about the wedding to my beautiful bride, Karlee (pictured below).
With that said, these images are more of a quick look into some of the fun shots I felt like taking while on vacation. Even though I may not have been at work, I still love taking photos for the sheer joy of creating art and documenting the beauty around us.
That's all the disclaimer I have here. Enjoy!
My wife Karlee on the on the Kalalau trail on the Nepali Coast
A view of the North Island, just outside of Hanalei.
Snorkeling shot taken with a Canon G9 with an underwater housing.
Sunset in Poipu the day of our wedding. A huge thanks to the folks at the Beach House restaurant for catering our reception and for providing such an awesome place to watch the sunset.