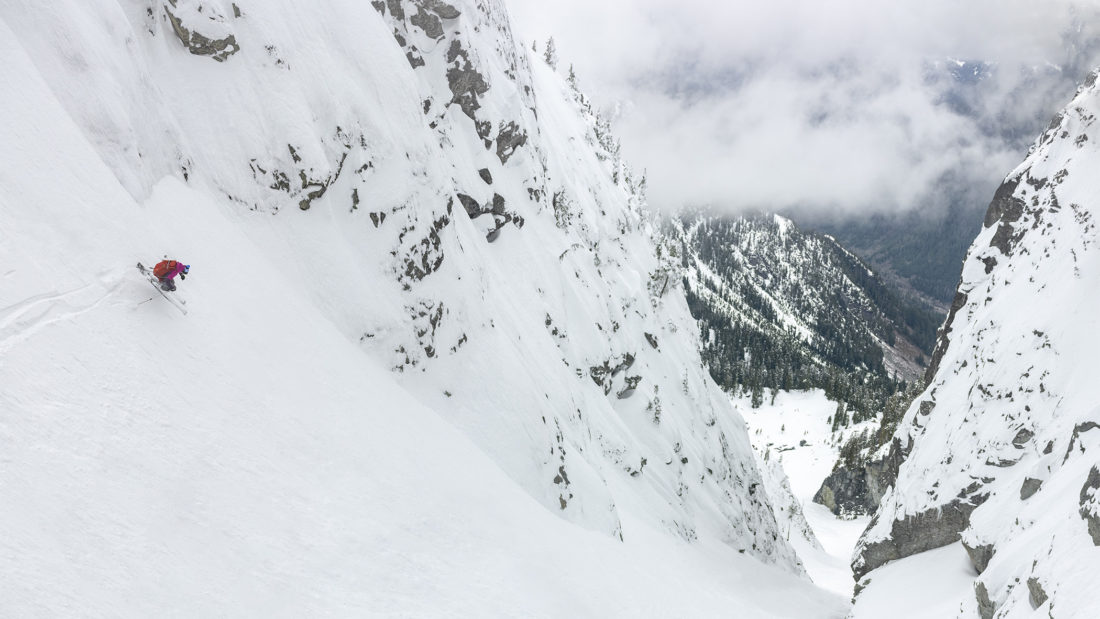 Helly Hansen – Odin Shoot
I recently got called by clothing brand Helly Hansen to shoot their Odin line of winter ski clothing.
This was a quick 1 day shoot in my backyard of the Cascade Mountains. However, the location we chose to shoot was a location that had been on my bucket list for a while… a 3000 foot couloir deep in the backcountry of Snoqualmie Pass.
The approach to get to this location was an arduous 4000 foot climb via touring gear. But once we got there, the backdrop was a breathtaking spot. With low hanging clouds shrouding the peaks, it gave the images a very moody/ daunting vibe.
Super happy to be able to share these photos with you all. And really happy to have been given the opportunity to collaborate with Helly Hansen on this shoot. Thanks to all the athletes who participated on the shoot and to our guide Roger Strong, who made it all happen.