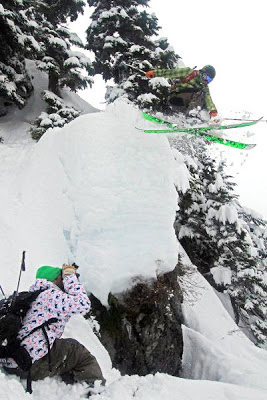 Interview in Skiing Magazine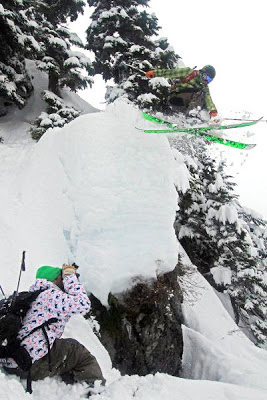 I was shooting up at Stevens Pass on Friday with local athlete Tyler Ceccanti when I bumped into Mark Lesh from Skiing Magazine. Mark wasn't skiing with anyone, so he asked if he could tag along for a little while. I hadn't skied with Mark since last year, so it was good to get a few runs in with him. And an added bonus, every time Mark comes to the Northwest, he seems to bring a good storm with him. This day was no exception, as it had snowed over a foot in the previous 2 days.
As I was shooting with Tyler, Mark asked if I wouldn't mind if he shot over my shoulder… getting some shots of me at work. Of course! Little did I know, those photos also meant that I'd be doing an interview as well. Mark wanted to hear what I'd been up to this season, plans for the future and any advice I might have for aspiring photographers.
Check out the interview and some more of Mark's shot from the day on the Skiing Magazine website
HERE
.
Thanks for the article Mark. Good getting some turns in with you again. Feel free to come back to Washington anytime… and keep bringing the good snow with you.
Cheers!