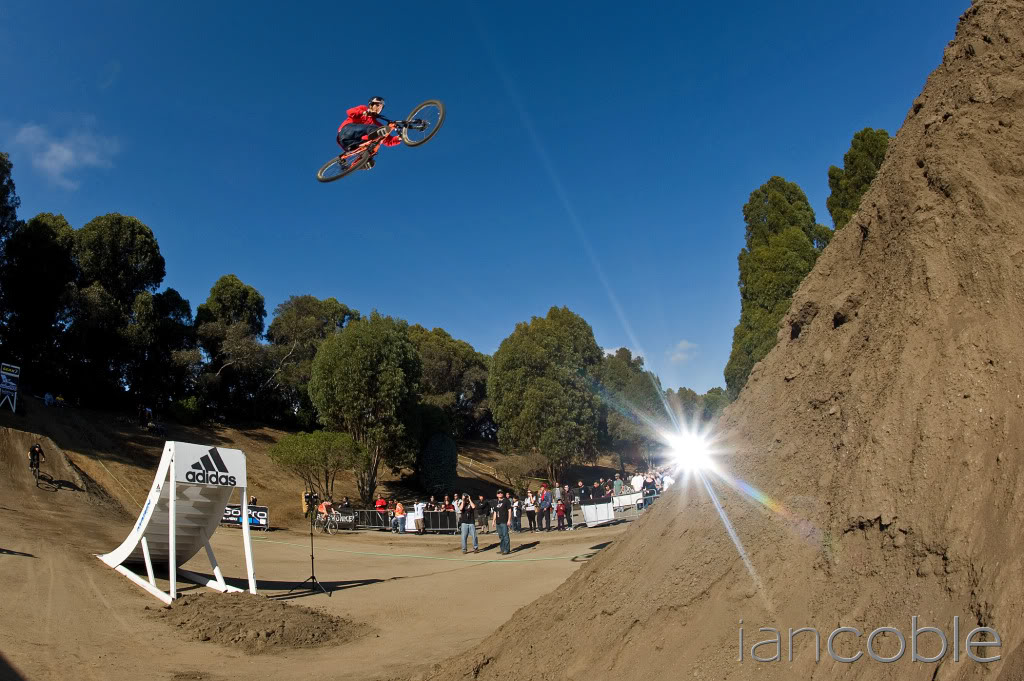 Mountain Bike Shoot in San Francisco & Santa Cruz
Just got back from a great weekend of shooting in the bay area. I packed up my camera gear last Friday and headed to San Francisco to shoot dirt jumping for the folks over at Contour POV Cameras. I've been working with Contour for a while now and it's always awesome shooting for them because I never know what I'll be shooting next. One day it's skiing, the next it's kayaking or mountain biking or… well, you name it. It's fun getting to shoot so many different sports with the best athletes from every discipline.

So, when I got the call to head to SF, I was stoked!!! Two days of shooting with two of the best mountain bikers on the planet, Cameron Zink and Cameron McCaul.
The first day found us at the AT Showdown dirt jumping demo at the San Francisco Bike Expo. Massively large jumps situated all over the place. What ensued was a four hour huck fest. I was absolutely blown away by the tricks and amplitude of all the athletes… insane.
With day one a wrap, we headed down to Santa Cruz, away from the competition venues, to a secluded, private track. It had rained the night before causing some puddling and mud holes in the transitions of the jumps. But after a couple hours of raking and shoveling, the jumps shaped up and we were good to go.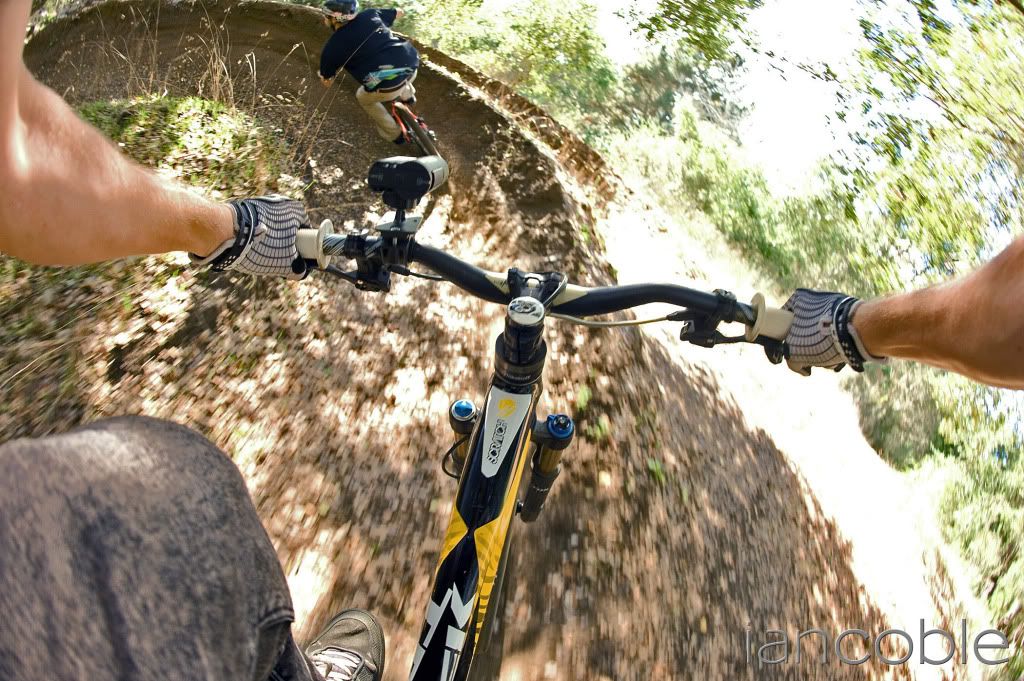 The day went great. We were able to shoot some really creative/ unique angles that I've been dying to try. After some of the experimental stuff, we moved back to the dirt jumps and sessioned those until the sun dipped below the horizon.
All in all, it was a great weekend. Really happy with how things turned out. Can't wait to get out and shoot with the Contour guys again. I'm already formulating some new ideas for some more unique/ outside the box camera angles.