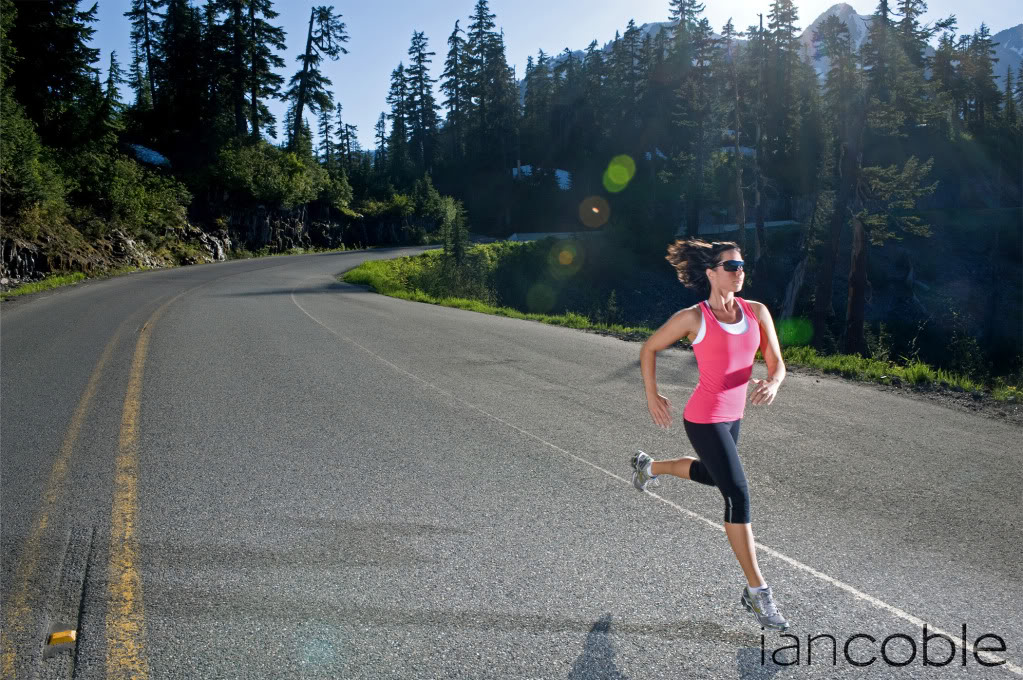 New Work: Road Running
I usually try to make at least one blog post every week. Recently though, I've been failing at that… miserably! For one excuse or another (traveling, shooting, and a mother board crashing) I've just been too busy to sit down for an hour to post my new work or other random industry musings. But that stops today.
Two weekends ago, I went out to do a road running shoot. Not for any particular client, but because it was something I just wanted to shoot. I firmly believe that every once in a while you need to go out and shoot, just for the sake of shooting. Not every time you pick up a camera has to be for a client. Sometimes it's nice to take a day or two and produce a shoot that you want to shoot, the way you want to shoot it. It's a great way to add to your portfolio while at the time, showing off your true, unconstrained style. All too often, when shooting for a client, you aren't able to shoot things exactly as you'd like. Whether that be because of branding visibility, layout issues, art direction or a slew of other reasons. It's nice to be able to show other creatives what your true style can be.
So with that in mind, I headed up into the Cascades of Washington with my fiance Karlee helping out with modeling responsibilities for the day. Here are a few of the resulting images. And for all you Strobist followers, the shot above will show you my lighting setup for the image that follows. Enjoy!