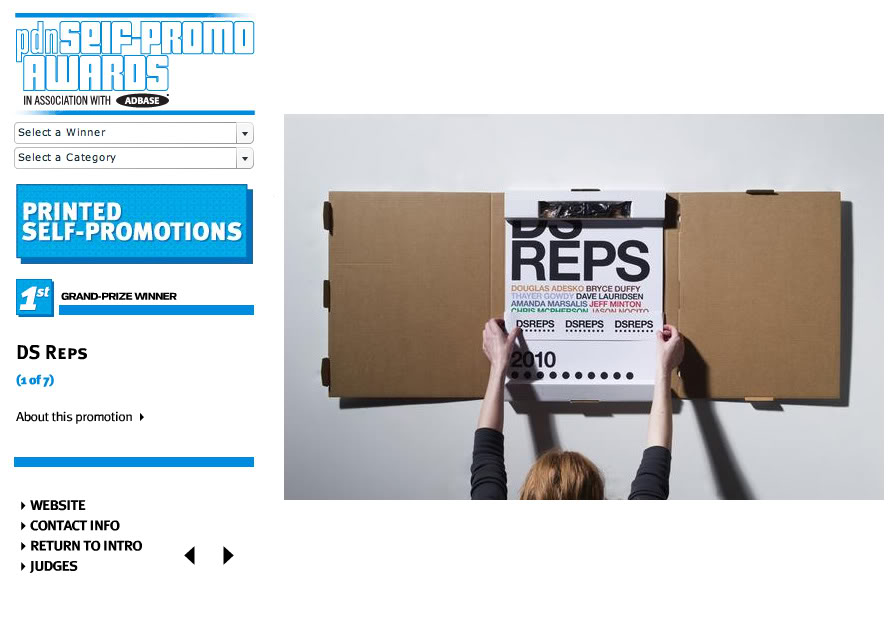 PDN Self Promo Awards
Every year, Photo District News has it's "Self Promotion Awards" to highlight the extraordinary efforts people go to promote their photography. And today they just released their list of winners for 2010. No, I didn't win anything in this contest… in fact I didn't enter this year. However, it's worth taking a quick look at if you're at all interested in the art of self promotion.
If you'd like to see a gallery of all the winners, check out the
LINK
and click on "View the Winners". There's some really impressive work in there. Enjoy!