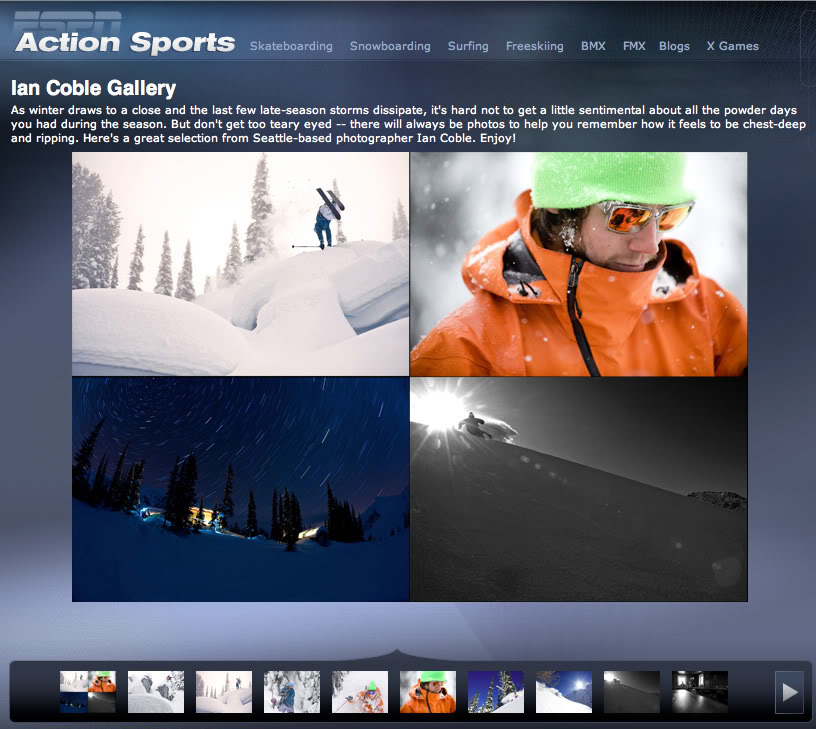 Photo Feature with ESPN.com
I've been working with ESPN from time to time on small projects for the last year or so and have always been excited to work with them. So, imagine my reaction when they recently approached me to do a full photo feature with my best work from this winter.
Check out the
LINK
to the finished article that just went live a few minutes ago. Really stoked with how it turned out and I'm grateful for this awesome opportunity to showcase my work. Thanks guys!