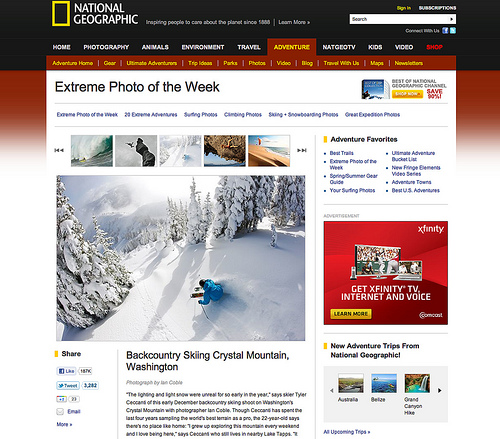 Photo of the Week on NationalGeographic.com
This just went live the other day and I wanted to share it on the blog before I forgot. National Geographic just chose one of my ski photos from last winter as their "Extreme Photo of the Week".
Never been published by National Geographic before, and I'm pretty stoked at this opportunity. I'm even more excited that they chose a photo that I really dig!
Cheers!