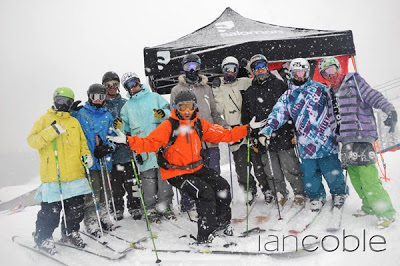 Salomon Jib Academy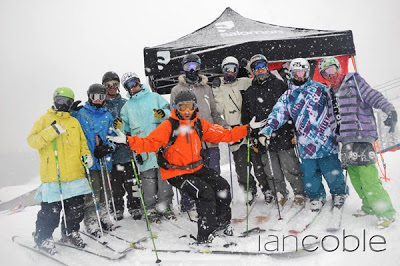 This past Saturday I got to take part in a fun shoot for Salomon Sports. Actually, more than just a shoot, this was an event.
Every year, Salomon hosts a series of events all across the US called the Jib Academy. These events are aimed at the young up and comers in the sport. Anyone under the age of 16 is invited to show up for the day and ski with some of Salomon's top professional athletes.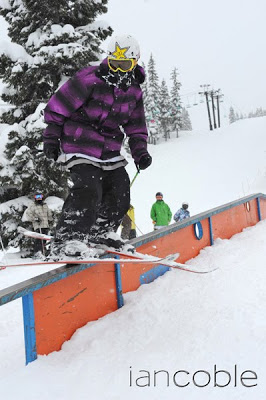 As part of the day, the kids get broken up into teams where they get to ski with their favorite pros and get advice and tips as the day goes by. At the end of the day, a make-shift competition is held, with the winner getting an all expense paid trip to Mammoth Mountain for the national finals.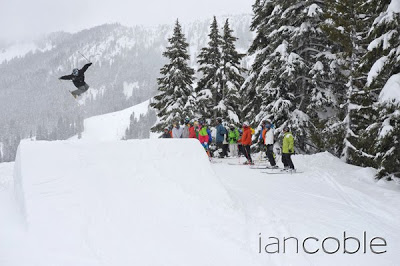 All of the jib academies take place late in the winter to maximize the possibility of sunny days and good park conditions. But thanks to a series of late season storms in the Pacific Northwest, the jib academy at Stevens Pass became more of a deep powder academy.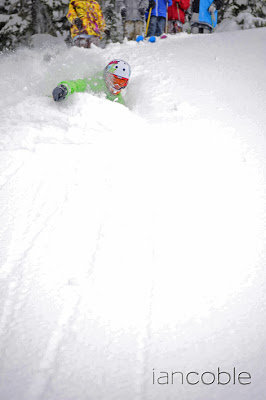 Weather and snow conditions aside, the event was a total success and the kids were stoked! It's always good to get a chance to connect with the young kids out there who will soon be driving the industry. It's amazing how passionate each of them is about skiing. It reminded me of what it was like to be that age again… when all you cared about was skiing and every moment of your day revolved around how to get better and how to get back out into the mountains again. Oh to be young again!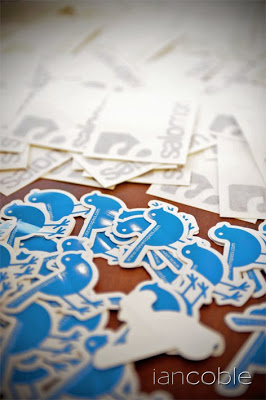 Thanks to Stevens Pass and Salomon for hosting such an incredible event. And even more important, a huge thanks to all the kids that showed up and made the event such a success. You guys killed it out there!