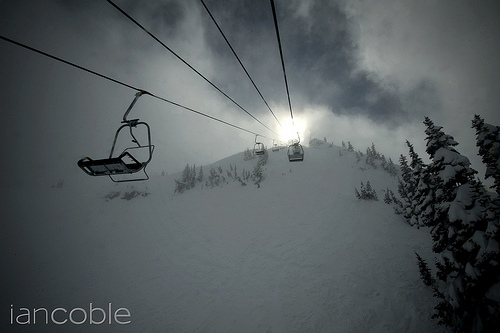 Shooting with Nimbus Independent
Last week I was out shooting with production company Nimbus Independent at Crystal Mountain. With skiers Eric Pollard and Bryce Phillips, we spent 3 days compiling footage for their next years movie.
All in all the shoot went great… although the weather wasn't super cooperative. While we had a few tiny windows of blue, most all of our time was spent in grey, stormy weather. Not a big problem though, as we were able to hug to the trees and pillow zones and still come out with some great footage.
Here are a few of the out-takes from those days. Enjoy!