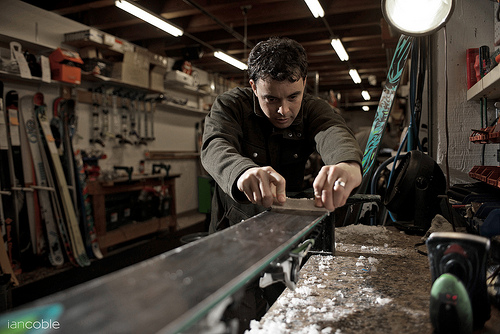 Ski Tuning Shoot for Patagonia
About a week ago I met up with local skier, business owner and close friend, Bryce Phillips, to do a ski tuning shoot for Patagonia.
Bryce, who is not only a badass skier for Patagonia, is also the owner of Seattle's uber popular store Evo, a sporting goods store in Fremont. As a result of his ties to the shop, we were able to use the ski tuning room as our location for this shoot. Score!
As Bryce was nursing a sore knee for a few days, and the weather locally was dry as dirt, we turned our attention the more lifestyle oriented shots we could achieve off the snow.