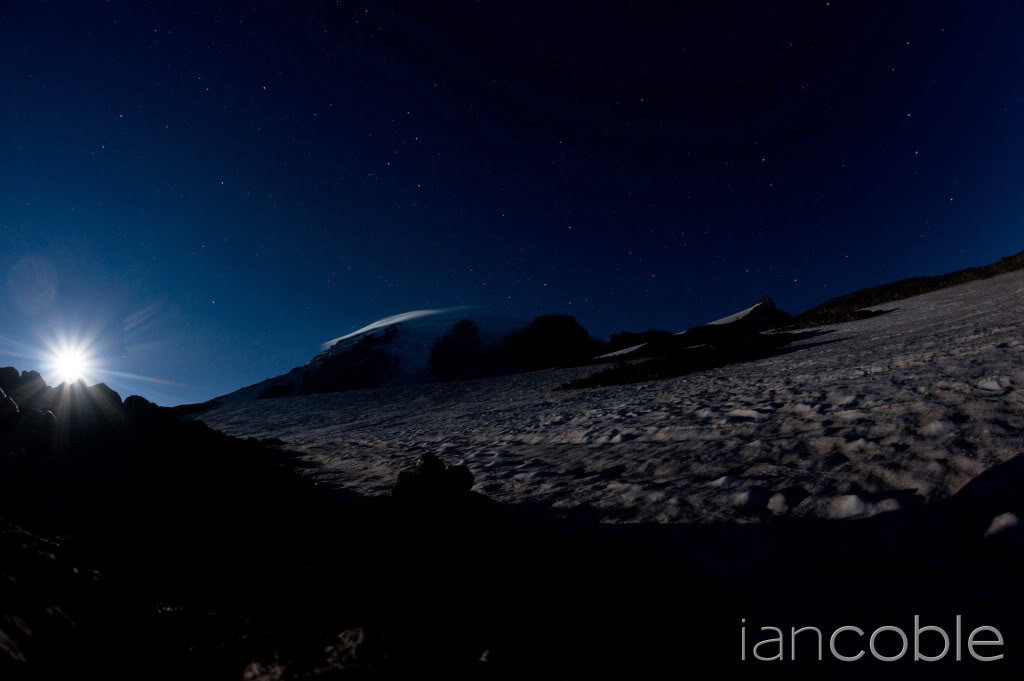 Snowshoeing… in October !?!?!?
This was a fun shoot I got to do a couple weeks ago… and am just now getting a chance to post about it. I got a phone call a little while back from one of my favorite clients, Atlas Snowshoes. They needed to get some new shots to round out their upcoming catalog. I'm always stoked to work with Atlas and was excited to get out and shoot some more for them. Only one small problem… it was October and there really wasn't any snow to speak of… anywhere.
So, where can you find snow year-round, glaciers.
With that, myself, two athletes and the marketing director from Atlas headed up to the mountains and the glacial fields to get the shots we needed. In order to get the look we were going for, we met up at midnight in the parking lot and started hiking in under the moonlight of a clear night. After 4 hours of trekking, we finally got to the snowline. A quick scout of the area and we found where we wanted to shoot. From there, it was a 2 hour waiting game for the sun to rise.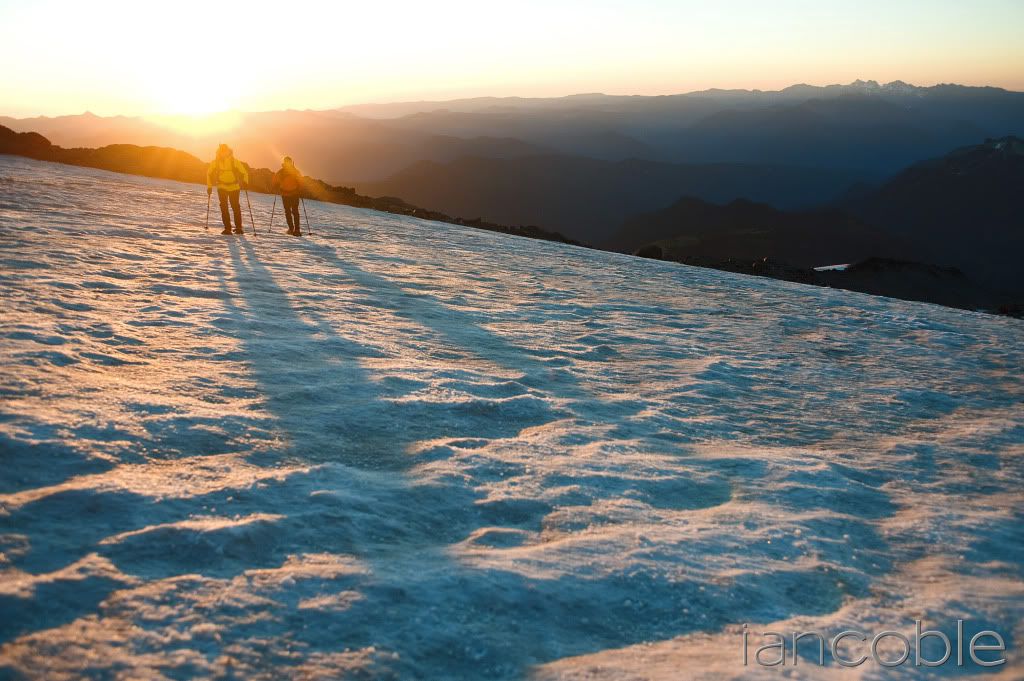 After a couple of cold hours spent shivering in the wind, the sun finally broke the horizon and we were able to start shooting. The weather was perfect and the light of the rising sun played well against the sun cupped glacial fields.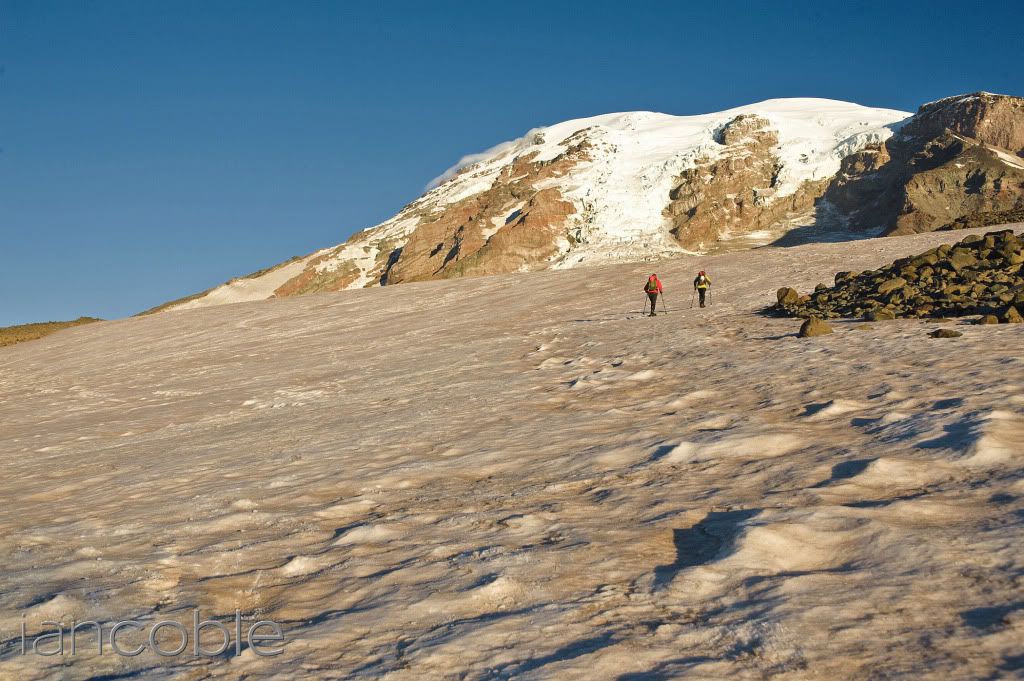 The shoot ended up being an incredibly long 21 straight hours by the time I returned home. Covered in sweat and dirt and absolutely exhausted, I think I passed out as soon as I set foot at home. But that said, the shoot was incredible. I love how the images turned out, and it was one of the more memorable shoots I've had in recent years. There's something fun about pouring so much physical energy into a shoot. It can take you to some incredible locations when you're willing to put the effort in. And it's definitely a shoot I won't soon forget. A huge thanks to the folks at Atlas for turning to me for this shoot. What an awesome experience!