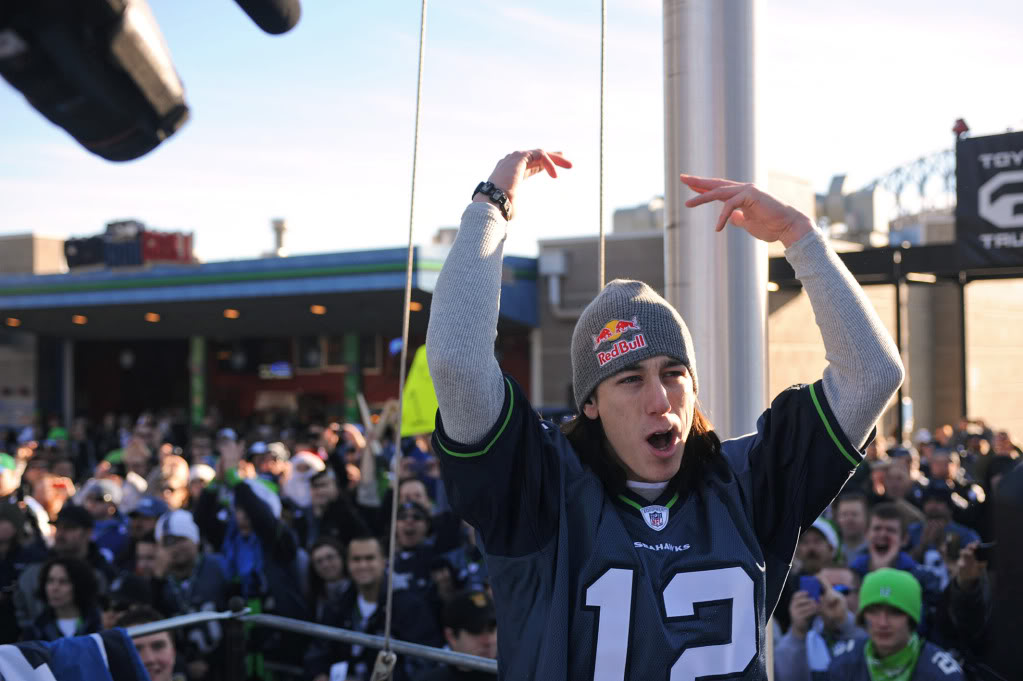 Tim Lincecum Shoot for Red Bull
Just a short post to share some new work. This falls into the category of work that normally doesn't come my way, but I thought it still worth sharing.
At last Sunday's Seattle Seahawks game, Tim Lincecum (star pitcher for the San Francisco Giants) raised the 12th Man flag before the game. Red Bull, one of Tim's sponsors, brought me in to snap a few pics of him raising the flag.
As I said, not my normal gig, but still a lot of fun. A totally different experience than what I'm used to though. Having to coordinate with the NFL and the Seahawks game day coordinators was a bit daunting at first. However, everything went on without a hitch. It was a very editorial, photojournalistic style shoot. Not a lot of room to plan, style or coordinate with Tim. From start to finish, the whole thing went down in less than 5 minutes and I was jockying with 5 other photogs to get the best angle. All in all though, I'm happy with how everything went.
Thanks to Red Bull for bringing me in to shoot this. It's always fun to get outside of your normal routine and shoot something new.