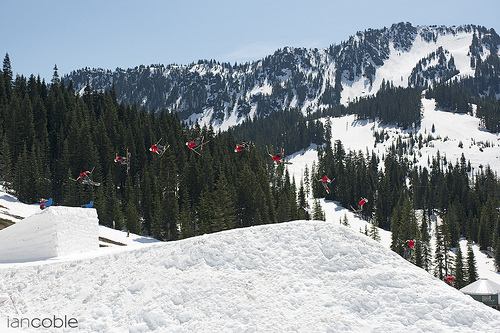 Behind the Scenes: Stevens Pass shoot with Bobby Brown, Gus Kenworthy and Poor Boyz Productions
Back in May I had the opportunity to do a massive park shoot at one of my home mountains, Stevens Pass. This shoot was for Poor Boyz Productions and highlighted ESPN X-Games gold medalist, Bobby Brown.
Check out the behind the scenes video from ESPN above. And I've attached a couple of my favorite out-takes of Bobby, Gus and Vincent from the shoot… shots I dig, but that are the B edits from the shoot. Look for the "A" selects in the magazines this coming winter.