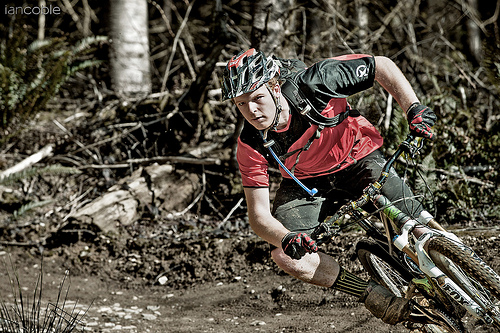 DiamondBack Bicycles Shoot
I usually don't shoot mountain biking in the middle of winter, but this March was particularly dry in the Pacific Northwest. So when I got a call from Diamondback Bikes to do a last minute shoot, I jumped at the opportunity.
As the shoot came together literally the night before, we had to keep our location close to home. Opting to hit the trails of Galbraith just outside Bellingham, we were on familiar ground for myself. Teamed up with athletes Kyle Thomas, Billy Lewis and Eric Porter the day was pretty awesome. A good group of guys, some awesome single track riding and a few beers afterwards to cap off the ride… not a bad way to spend a day.