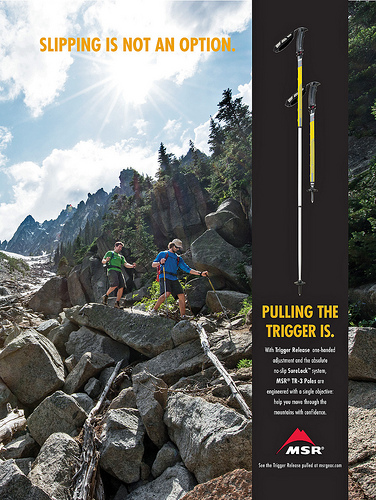 MSR Trekking Pole Ads
Last summer I got to do an ad shoot for MSR (a division of Cascade Designs) for their newest line of trekking poles. Those ads just got released earlier this past week and I can finally share them with you.
The TR-3 (Trigger Release) is designed to be used in rocky, uneven terrain. The focus of the shots for this campaign were to showcase the poles in rocky environments, where quote, "Slipping is not and option".
For the shoot we headed into the remote backcountry of the Cascades for our location backdrop. A lot of hiking and hauling gear, but the day couldn't have been better.