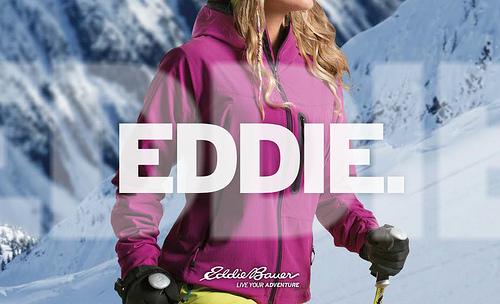 New Eddie Bauer Ad Campaign for Publicis
Earlier in this summer (or maybe I should say late, late Spring), I got a call from Publicis – Seattle to shoot part of the new Eddie Bauer ad campaign (Eddie. Set. Go.) They had already shot the action part of the campaign, but still needed close ups of the jackets on their athletes. With little to no snow left in the mountains, crappy weather in the forecast and a looming print deadline, we headed indoors to capture the needed images. We would shoot the athletes (Lynsey Dyer and Wyatt Caldwell) in studio and photoshop in the background elements later.
A short notice, quick and fun shoot. Below are the completed ads as well as a couple candid shots from the day.
A couple of crappy cell phone shots from the studio (overview of location setup & a shot from Lynsey's Instagram feed of us trading jobs for a few… apparently all photogs have to have attitude when they're in front of the camera 🙂