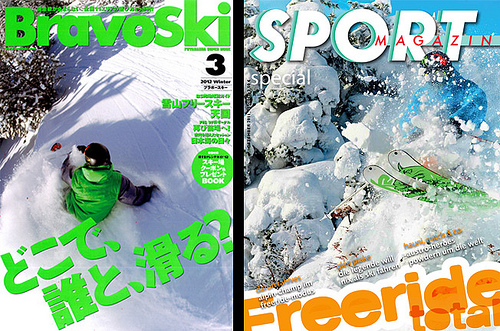 New Magazine Covers on the Newstands
Just got these a few days ago… two new mag covers! Bravoski Magazine out of Japan and SportMagazin out of Austria. Always fun to see your work as the leading image for a magazine.
Big thanks to Tyler Ceccanti, the skier pictured in both shots. Pretty stoked to get him his first cover… let alone two in the same month.