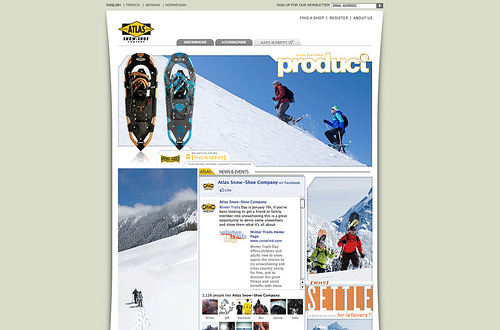 New Published Work: Atlas Snowshoes Website
Just got a chance to look at the new Atlas Snowshoes website. It's currently chalk full of the images I shot for them over the past 2 years. Really happy to see all the images as a collection that showcases their entire product line. I'm attaching a screen capture of their site below, but check out the site for yourself if you have a chance. The images are on a rotating display, so you'll get to see a lot more imagery there.
I'm excited to shoot for them again this year for their 2013 product line. Should be fun.