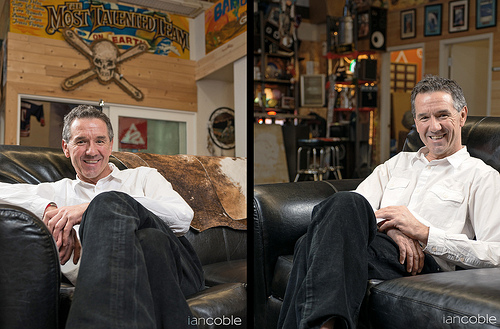 Portait Assignment for Ski Magazine: Tim Petrick: CEO of K2
Last week I got a last minute assignment from Ski Magazine to go and shoot the CEO of K2 skis, Tim Petrick.
With minimal time to accomplish this, I showed up a little before I was supposed to meet Tim, to scout the office and set up lights. Not wanting to waste a lot of Tim's time, I tried to keep the portrait session under 15 minutes between three different locations within the building.
All said and done, the portraits turned out great and you'll be able to see the finished product in the September Issue of the magazine. Until then, here are a couple of out-takes from the shoot.