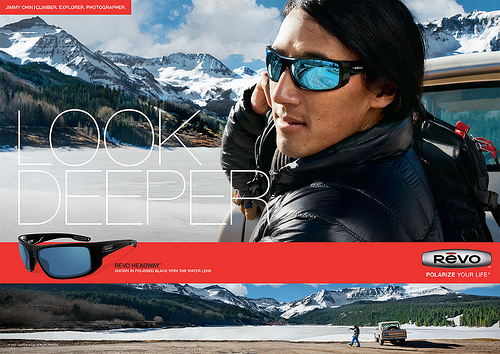 Revo Ad Campaign with Jimmy Chin
Just got the first of the layouts from the Ad Campaign I shot for Revo Sunglasses earlier this summer. Really happy with how everything turned out. Stoked to have been able to shoot with Jimmy for this. It's not often that your model is also an incredibly talented photographer and athlete… let alone a cool guy.
If you'd like to see a little Behind the Scenes from this shoot, check out the LINK to our earlier post.