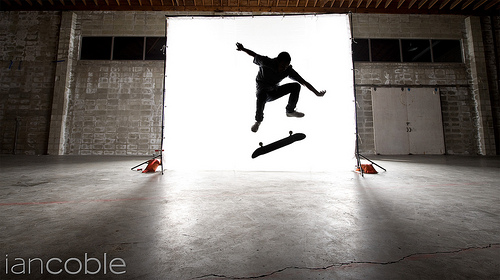 Skateboard Shoot
More personal work that I thought I'd share with you all. I found this incredible location last month and I've been jonesing to shoot here ever since. Was finally able to make it happen a few days ago.
Here are a few quick shots from it. One to give you a taste for the action and the other to give you a behind the scenes look. (Thanks to my assistant Pat for standing in and being the lighting test subject here). Use your imagination and you'll have an idea what the final image will look like.
Stay tuned for the website re-launch in the very near future to see the finished images.
Thanks for checking in.