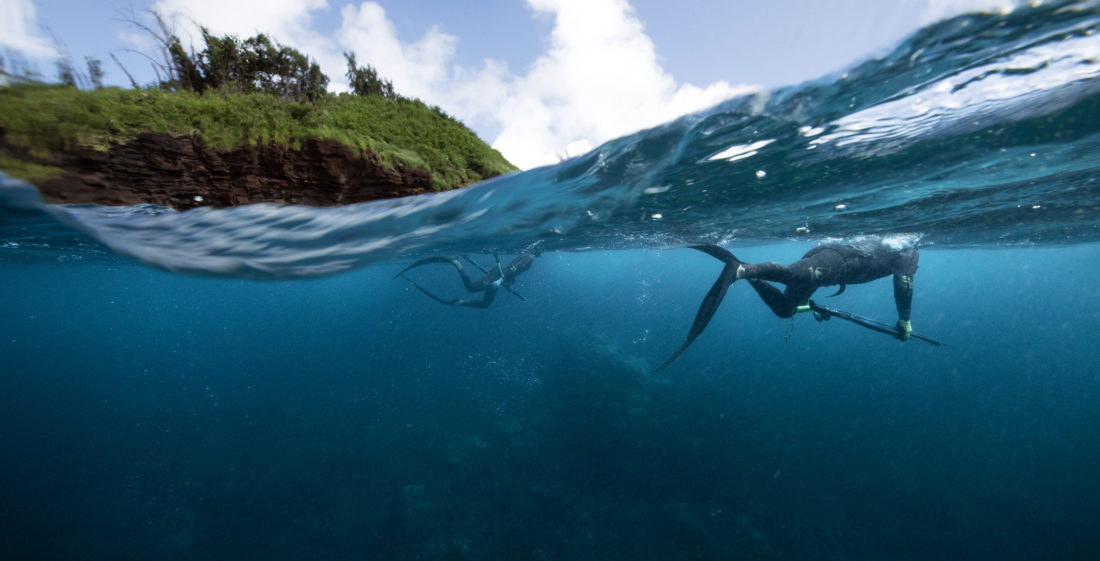 Spearfishing – Hawaii
My family and I like to spend a lot of our free time on the islands of Hawaii. Over the years, it's become like a second home to us. We just returned from a long stretch on Kauai and this trip allowed me some free time to work on an ongoing personal project I've been shooting for the last several years: documenting the art of subsistence living in Hawaii.
Our good friends were kind enough to take me out spearfishing with them a handful of times while we were there. I always feel beyond honored to have been given the opportunity to shoot with them. Not just to capture these images, but to learn about the traditions and to get spend quality time with friends in the water.
To see more of this ongoing personal project, you can browse thru some of the galleries in our website… and stay tuned 🙂