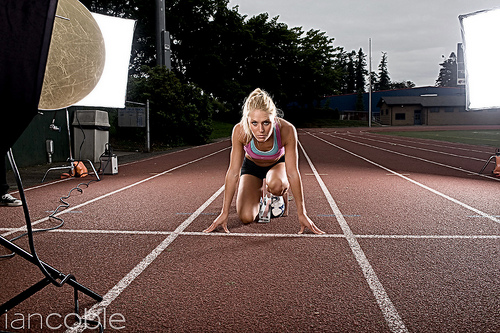 Track and Field Shoot
Been working on some personal projects lately and here's a few behind the scenes shots from my most recent one.
A little glimpse into how the shots were made.
I'm in the process of redoing my portfolio right now, so stay tuned to see the finished images from this shoot and many others.
ps. a little tip of my hat to
Brad Trent
for the idea of showing these pics. I was inspired by his "Artificial Portraits" series that showcased the behind the scenes of his shots, but with all the post processing done to them. Check out his site… pretty cool!