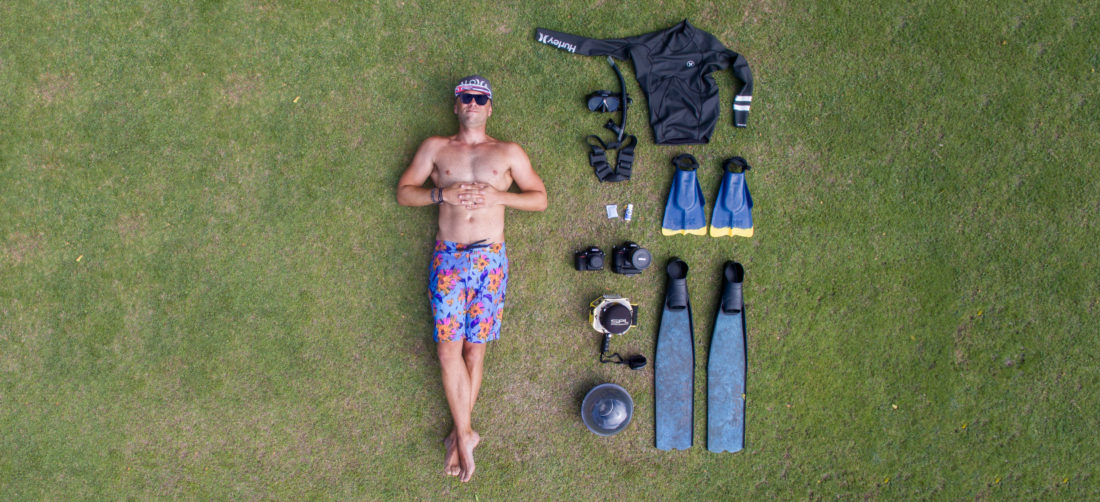 What's in my Camera Bag – Underwater Edition
I just got back from a quick trip over to Hawaii to get a little dose of sun and to do some personal shooting. As part of this trip though, I wanted to share some of the gear I use when shooting my underwater work. Unlike my outdoor work, this gear doesn't all fit into a camera backpack… but instead, in a series of pelican cases and a dive bag. That said, let's take a look (working from top of photo, down).
That's pretty much it. Got questions or I missed something? Hit me up in the comments section below.
Cheers!!!